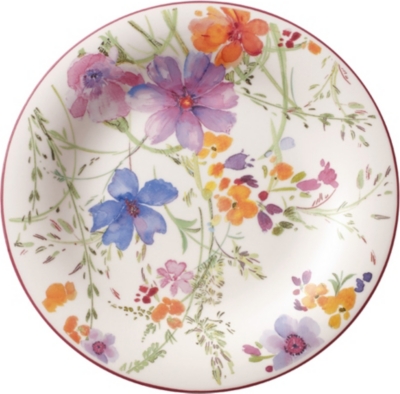 One day I would love to visit Claude Monet's gardens in Giverny, France. I went to

an exhibition of his

paintings

many years ago and was truly captivated by the colours and the sheer size of the paintings. I am sure that the gardens that he created with so much passion are also truly wonderful.

So many beautiful

flowers. Such a lovely setting. I can see how this Mariefleur tab

l

eware from Villeroy & Boch has been inspired by

Giverny

.

I can also see how lovely it would look in my

home

! On sale at Selfridges.
Mariefleur salad plate - VILLEROY & BOCH -Selfridges - HERE